siapa?
Nama:Ask me! a0z0ra[at]gmail.com
Suku: Tiong Hoa
Agama: Kristen Katolik
Ras: Mongol
Adat-Istiadat: ikut orang tua
Hobi: denger musik, baca macem2, nulis macem2, nongkrong bareng temen, mendalami iman Kristiani.
Harusnya: pulang Indo, nulis macem2, kerja wartawan budaya, bina keluarga sejahtera, ikutan nongkrong bareng Romo Sandyawan dkk, ikut2 politik buat angkat derajat orang Tiong Hoa dalam hukum.
Ternyata: terdampar di San Diego CA USA, hedon dan hedon dan hedon...
Jadinya: merenungi hidup segan mati tak hendak dengan nulis2 blog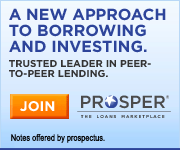 Monday, August 25, 2008
What's Going On - All Star ==> 2 different takes
Thursday, August 21, 2008
Catholic Wedding Vows
"I, _______, take you, ________, for my lawful wife/husband, to have and to
hold
, from this day forward, for better, for
worse
, for richer, for
poorer
, in
sickness
and health, until
death
do us part."
Labels: faith
Permalink
- a0z0ra @ 4:05 PM &nbsp|
3 comments
Monday, August 18, 2008
About comparison
Friday, August 15, 2008
Great Quote eh
Friday, August 08, 2008
Beijing Olympics
syndicate me