siapa?
Nama:Ask me! a0z0ra[at]gmail.com
Suku: Tiong Hoa
Agama: Kristen Katolik
Ras: Mongol
Adat-Istiadat: ikut orang tua
Hobi: denger musik, baca macem2, nulis macem2, nongkrong bareng temen, mendalami iman Kristiani.
Harusnya: pulang Indo, nulis macem2, kerja wartawan budaya, bina keluarga sejahtera, ikutan nongkrong bareng Romo Sandyawan dkk, ikut2 politik buat angkat derajat orang Tiong Hoa dalam hukum.
Ternyata: terdampar di San Diego CA USA, hedon dan hedon dan hedon...
Jadinya: merenungi hidup segan mati tak hendak dengan nulis2 blog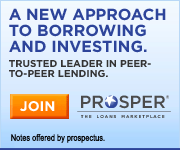 Wednesday, July 12, 2017
Home
Friday, June 23, 2017
Goodbyes
Monday, May 29, 2017
Thus the father's requiem obsession has passed to his daughter
Countdown
Saturday, May 06, 2017
Mere Vessels
Monday, April 17, 2017
Like moth to a flame
Monday, April 10, 2017
Almost time?
Sunday, March 12, 2017
Rolling with it
It's pretty funny, I thought once I get to a certain age, I will lose all anxieties and insecurities. I did, for a while, and somehow lately I recognize that the demon is back with full force.
The difference this time around is I'm accepting my demon so much and just go forward with it. He is an old adversary, I know him very well, he will be gone soon.
The universe always is a cruel bastard and you have to make do, not to take it too seriously and be creative. Bonus if somehow we can joke around while being pestered.
Permalink
- a0z0ra @ 1:39 PM &nbsp|
0 comments
Sunday, February 12, 2017
Keep walking
Thursday, February 09, 2017
Rat on a ring
Saturday, February 04, 2017
Lovely mess
syndicate me